Bonjour,
Je viens aujourd'hui vous montrer un mini plein de soleil. Dès que j'ai vu les
nouveaux masks Memory Box
, je n'ai pu résister à l'envie de les utiliser avec la Gelli plate.
J'avais juste envie de faire le plein de couleurs pour amener le soleil dans le Nord, et surtout de tester la Gelli plate sur du tissu pour en faire une couverture pétillante !!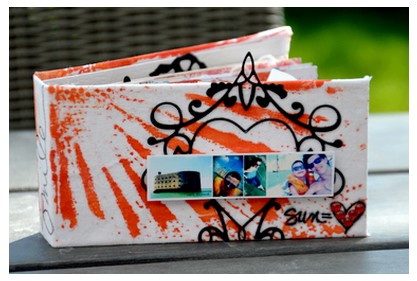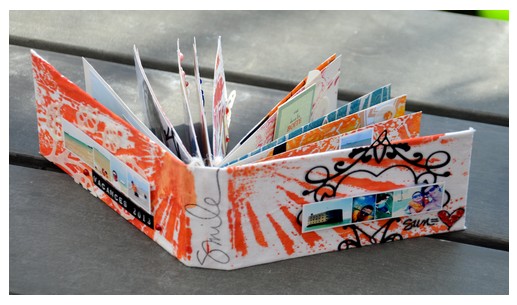 Place aux nombreuses photos :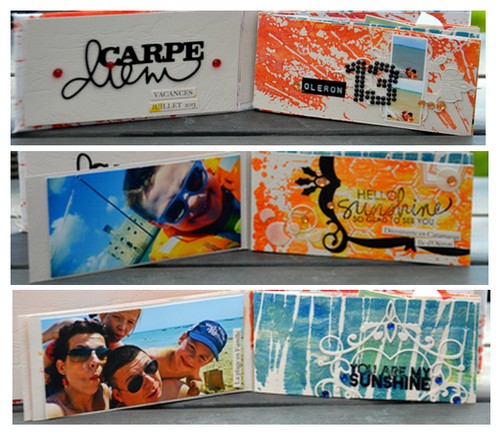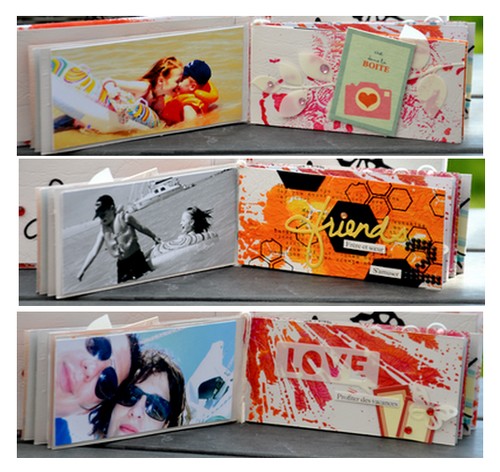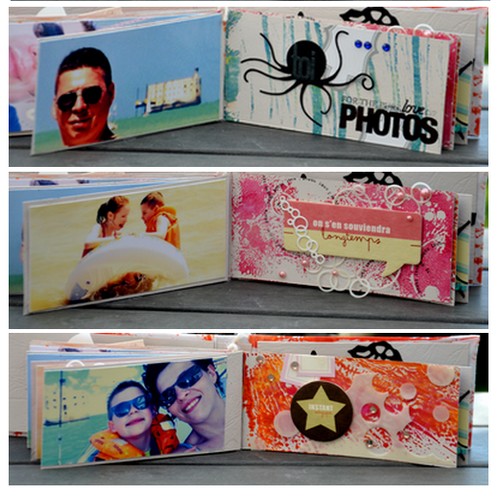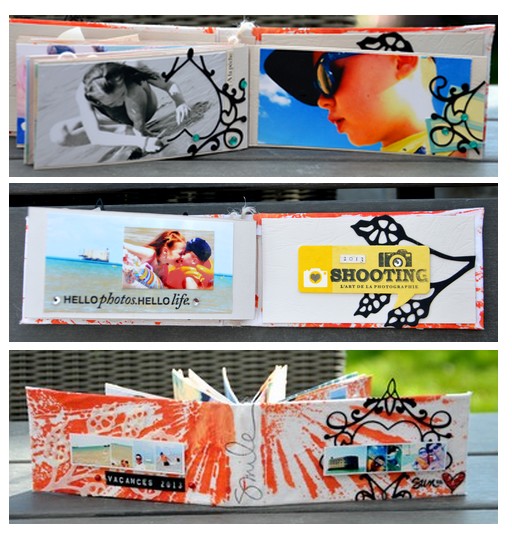 Liste du Matériel :
Papier
bazzill blanc
et
Raven
, Mask Memory Box –
Honey Comb
–
Shine
–
Textured Rings and Puddles
–
Wave
,
Die Memory Box – Queen of Hearts Flourish
–
Locina Buckle
– Holly Holiday Frame Set
– Owen The Octopus
– Tiny Bubbles
,
Die-Namites – Leafy Branch
, Dies MetaliKs – Bulles de BD
– Carpe Diem
– Leaves
,
Stickers Wise Words – Happy – Yellow
,
Cartonnettes – 39 Quai Ernest. H
,
Stickies Edwin N°2
et Le Clos Fleuri N°1 ,
Perforatrice MS – Monarch Butterfly (medium)
, alphabet mini Victoria Park
Gelli Plate 8"x10" (20×25 cm)
,
rouleau Brayer
, peinture Acrylique,
Colle Silicone 85 mL,
Demi-perles Artemio – Multicolores
et
Strass Silver
Orange.
J'espère que ce mini vous inspirera et vous donnera envie de tester le 100% fait main.
Bonne journée
Sandy