Je vous propose de créer une page monochrome en créant vous-même vos papiers imprimés.

Pour ça, j'ai joué avec la nouveauté exclusive Cartoscrap : le coffret tampons de Christelle que j'ai mixé avec des tampons Aall and Create.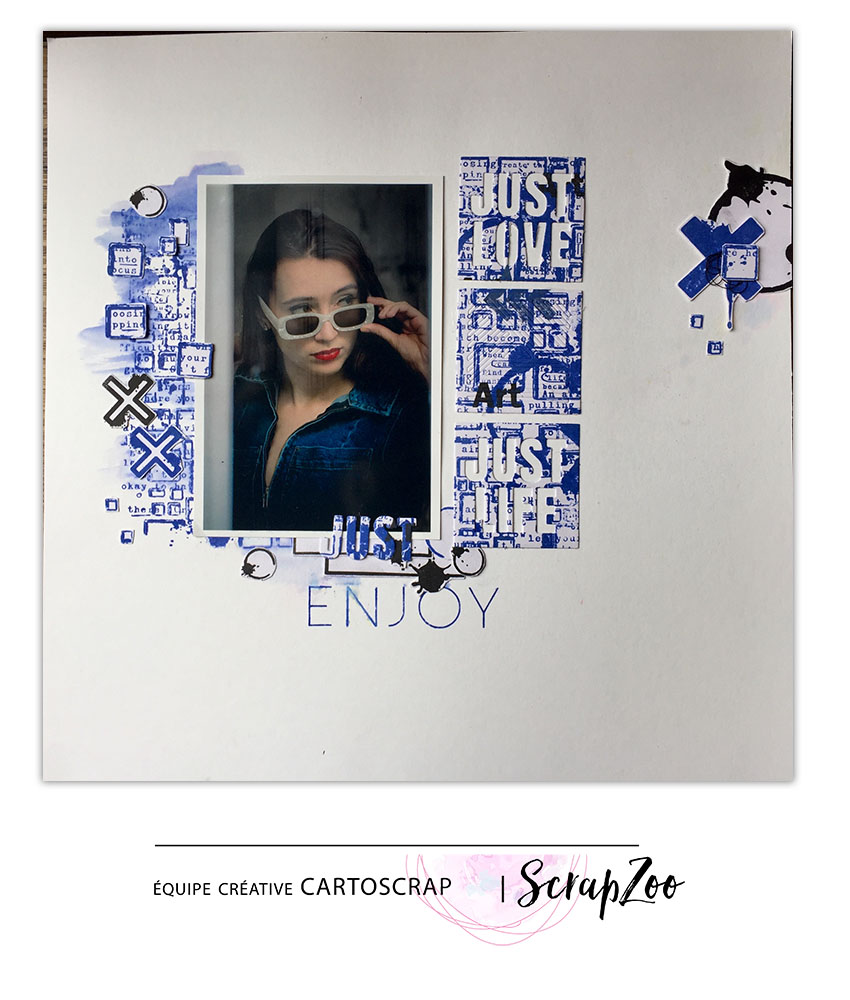 Mon fond de page a été créé avec un tampon Aall and create, puis j'ai étendu la couleur grâce au pinceau à réserve d'eau que vous trouverez dans le coffret des tampons de Christelle Bille.

J'ai tamponné sur un cardstock à part avec de la distress et de la versafine noire puis j'ai utilisé sur ce papier des dies.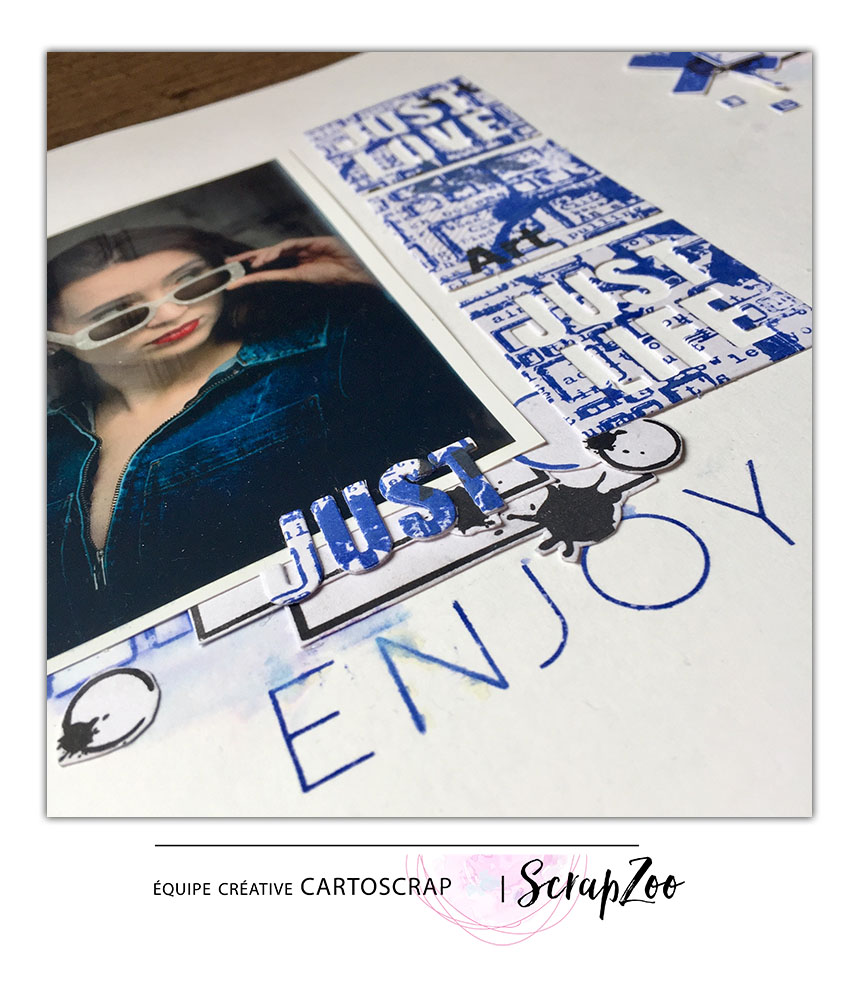 Téléchargez gratuitement le tutoriel expliqué pas-à-pas en cliquant sur l'image ci-dessous :