Bonjour,
Le week-end dernier, nous fêtions nos noces de coton. Nous nous sommes amusés, avec notre polaroïd et quelques accessoires, réalisés par nos filles et recouverts de coton pour l'occasion, à faire des photos rigolotes.
J'ai choisi d'utiliser les petites cartes Sn@p Insta squares – The story of us qui sont tout à fait dans le thème pour décorer mes pages et le vellum Polkas pour apporter de la douceur à mon mini album. Un tout petit mini-album pour marquer la date.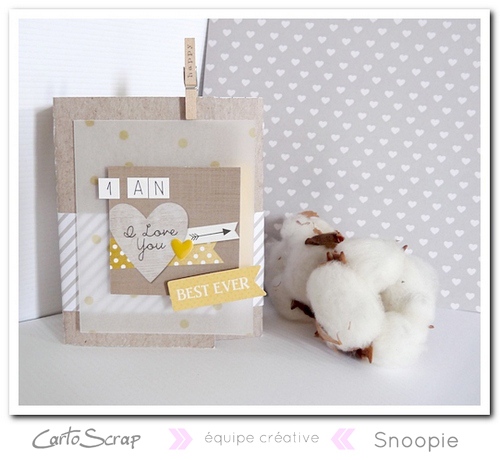 Cliquez sur l'image pour accèder à la suite.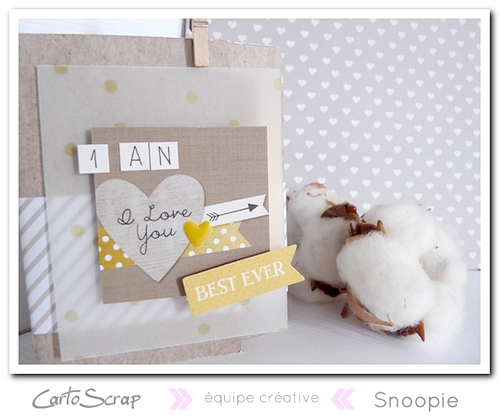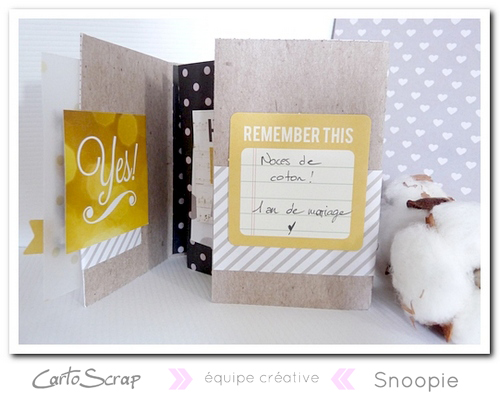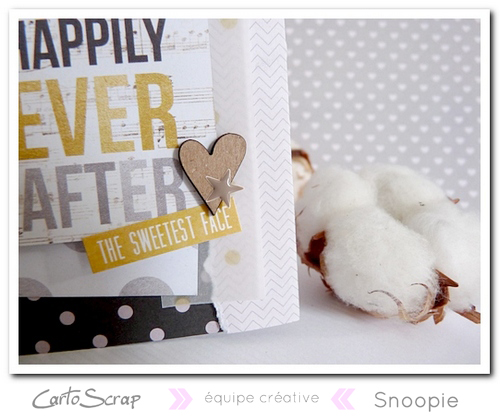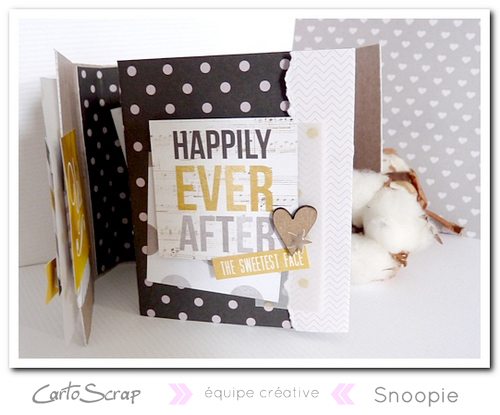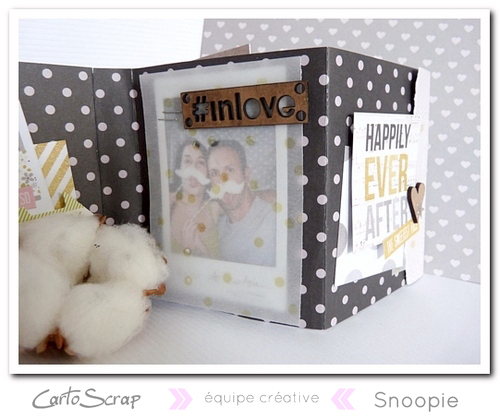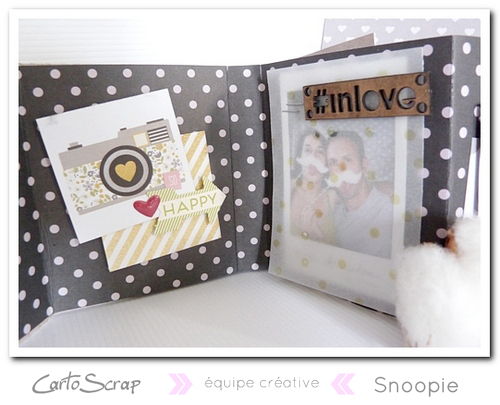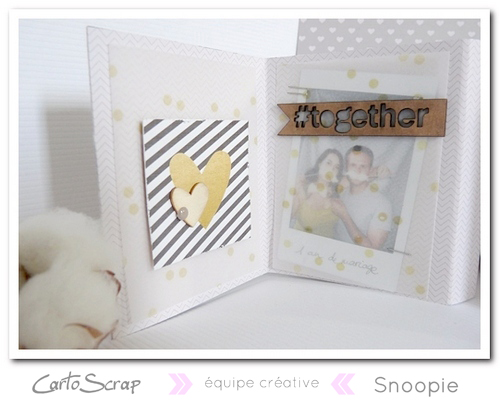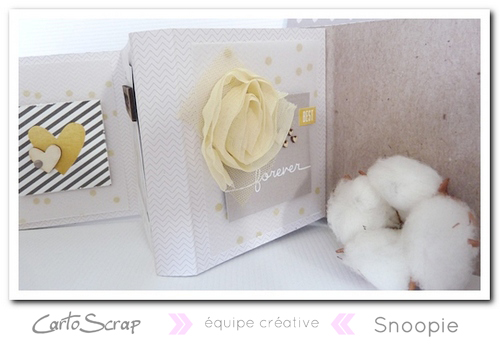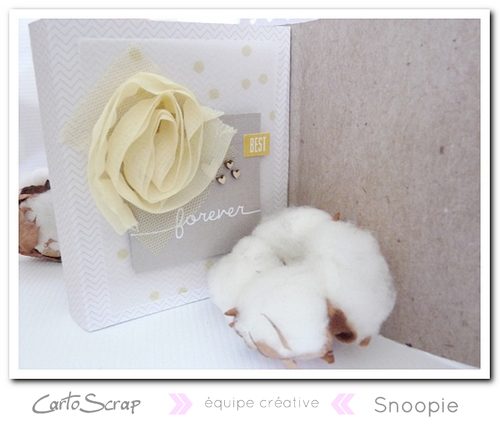 Liste du matériel : Cartes Sn@p Insta squares – The story of us, papier vellum Polkas, pack de papiers 30x30cm – Becky Higgins – Midnight Edition, étiquettes Daily Flash – Snap caps – Girl talk, sujets en bois Um Wow Studio Family Hashtags Banners et Love speech bubbles, wood veneer – hearts, pop drops OA – Daily Flash – Apple cider, ruban de fleurs jaunes – American Crafts, Flash Alpha – Meringue, Tiny words stickers – The sweetest things "Honey perfect" et "Lavender about me", stylo colle Stick It!, mousse 3D.
A bientôt,
Snoopie