Bonjour !
En scrapbooking comme en carterie, nous utilisons souvent des tampons associés à de l'encre noire pour faire ressortir les motifs choisis. Aujourd'hui, dans un soucis de créativité et pour avoir un autre angle d'approche de nos tamponnages, Mylen nous propose une Fiche Technique explicitant des solutions pour apporter un peu de couleur à vos tamponnages, en complément des solutions déjà proposées par Sandydub avec les Gelatos .
Et pour illustrer les 5 techniques présentées, c'est pas moins de 2 pages et de 3 cartes que Mylen a réalisées, avec bon nombre de nouveautés !!
Nous vous invitons à retrouver la fiche expliquant ces 5 techniques ICI.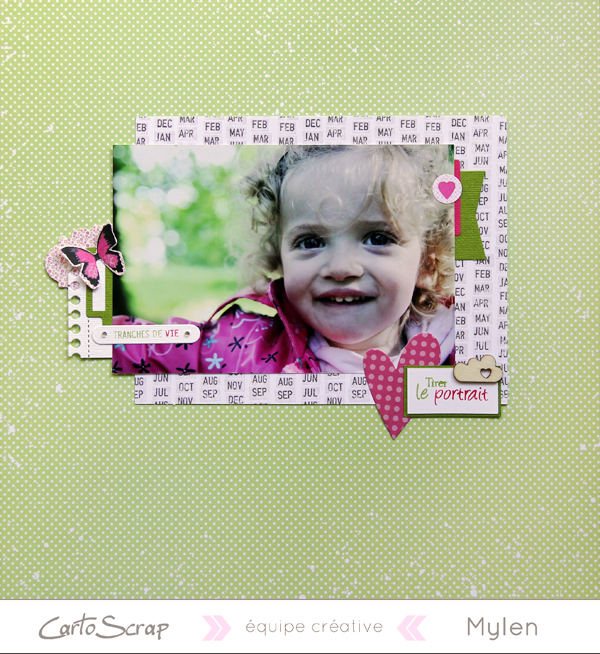 Liste du matériel : papiers (Lemon Owl, Bazill), étiquette et embellissements en papier « Around the Corner » de Lemon Owl , feutres « Big Brush Pen » Faber Castell , Nuage bois Freckled Fawn, Dies Métaliks Coeurs 2 , Die-Namics « Flags and Tags », « Label and Tabs , bordure « Notebook Edge« , tampon « Tirer le Portrait » Denim Tampons, tampon à molette 12-en-1 « Vie » Kesi'Art.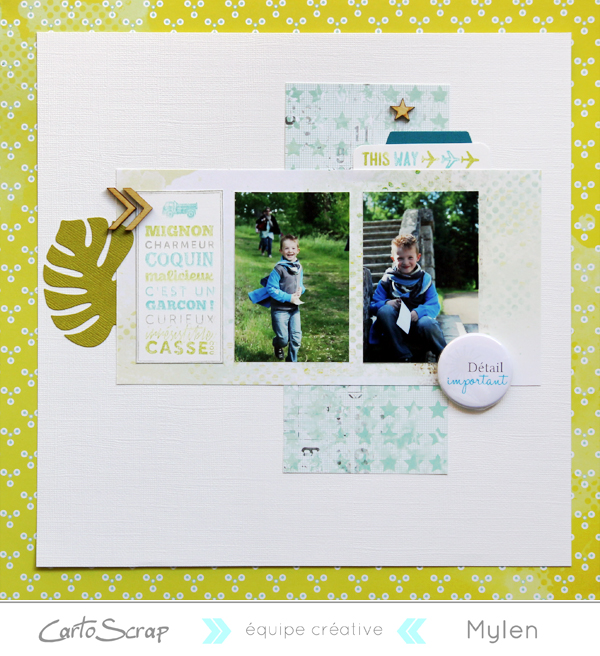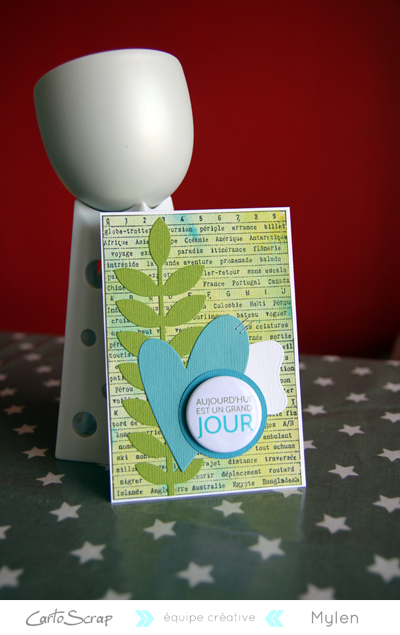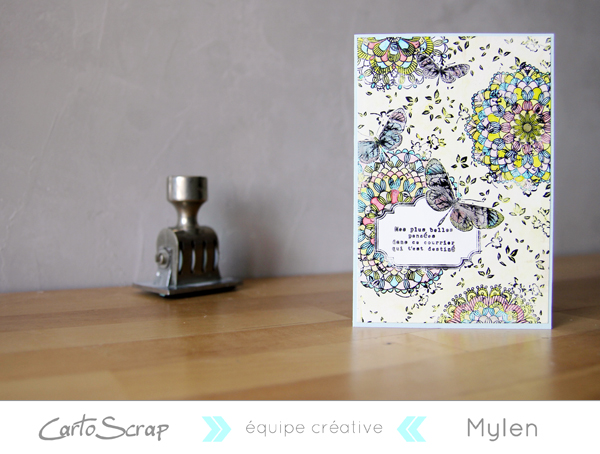 A bientôt pour d'autres idées créatives de l'équipe !